Kalau di kenang zaman remaja memang indah.. bebas lakukan apa saja
rasa mcm dunia ni milik kita.. No burden no commitment..
every year..when it come to the date..my memory it splash off..
huh..sangat sangat indah..
New Year Night..
saat saat yang di tunggu.. nak tengok bunga api jatuh kat atas kepala di Padang Kota
sanggup le harungi jammed, menyelit je..
tiba detik 12 malam..bunga api berjuntaian jatuh kat atas kepala
even bunga api tak de la luruh kat atas kepala..tapi rasa mcm bermandikan bunga api je
kat tengah tengah padang tu..
Masa yang di habiskan bersama saat saat indah..
walaupun dah tak dapat diulang kembali..it still fresh on my memory
ye la kan..dah ada anak bagai..tak kan nak berpusu pusu gi tengok bunga api....
Tapi kan, kat area umah aku masih lagi dapat lihat dentuman bunga api
ada je jenjiran yang beli bunga api yang berdentum dentum tu
aku tengok dari koridor..best sesangat..
tetiba memori zaman remaja aku kembali mekar
tak pe lah... tak dapat ke Padang Kota, kat umah pun leh layan perasaan
Tapi sekarang dah tak de kot dentuman Bunga Api kat Padang kota
dorang dah pindah aktiviti tu kat Seberang kot
tak sure la pulak.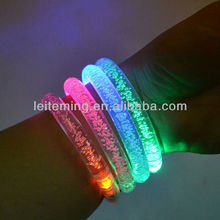 each time I saw the light bangle..I miss that moment..feeling great.
Note: The light bangle...I wear it all night...
*** And optimis stay up until midnight to see the new year In
How far and how hard it is.. you still want to be with me..
Each year past..I miss that moment.